Administrative Team
The forefront of our practice is our administrative team. They are a wealth of knowledge for patients with questions about anything from scheduling and treatment planning, to finances and insurance. They make it a top priority for all patients to understand their treatment needs and financial investments.
Haley
Haley graduated from Switzerland County High School and continued to further her education by attending Ivy Tech Community College to achieve her associate's degree in business administration. Since joining the team at My Rivertown Dentist in the summer of 2014, her administrative organizational skills, warm personality, and welcoming spirit have continuously encouraged patients and coworkers throughout the years.
The dentistry field drew Haley in because she loves interacting with patients and building long-term relationships with familiar faces. The fast-paced environment is always changing, which enables Haley to stay on her toes and enjoy the ride. She's eager to assist wherever she's needed to ensure that patients have a positive experience from the moment they walk through the doors. She enjoys collaborating with a supportive team that's dedicated to treating patients as family. As she puts it, the office has the best team around!
Haley and her husband recently welcomed their first child, Nicholas, in 2021. Outside of the office, Haley enjoys spending time with her family.
Amy
Amy graduated from Madison Consolidated High School and continued her education at Ivy Tech Community College. Born and raised in Madison, Amy entered her career in dentistry from a customer service background. Her problem-solving abilities, as well as her strong communication skills, have made her an asset to the team at My Rivertown Dentist.
After spending nine months with the office, Amy has discovered that her favorite part about working in dentistry is getting to meet new patients and helping them to achieve their health and smile goals. In her role as a patient care specialist, Amy provides exceptional care to her patients. She values the opportunity to make such a meaningful impact on her community members and create lasting relationships. 
When she's away from work, Amy loves to spend quality time with her family. Amy and her husband share two children, a 21-year-old and a 17-year-old. Aside from dentistry, Amy has an interest in forensic science.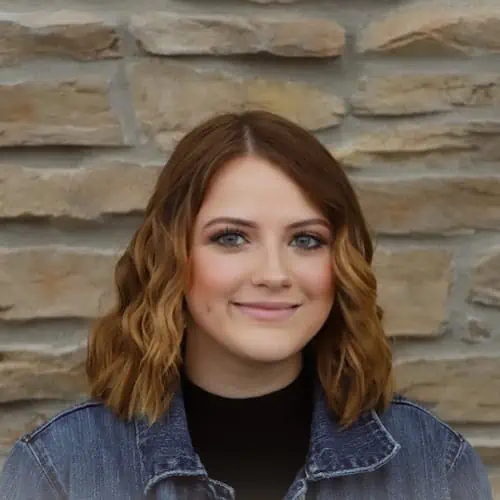 Montana
Montana received her education from Madison Consolidated High School and has been working in the dental field for nearly nine months since beginning as a dental assistant. She's been with the My Rivertown Dentist practice for the past three months since transferring from another office. Her responsibilities include greeting patients, making appointments, and creating a welcoming office environment. 
Montana enjoys making connections with patients and collaborating with team members to improve as a group, as well as to achieve individual goals. If she wasn't working in the dental field, Montana would be a stay-at-home mom or a bus aide for the special needs route. She's passionate about working with children with developmental disabilities and brings this same empathetic and caring nature to her work at the office.
When she's not at work, Montana spends time with her husband and daughter. They enjoy discovering hidden gems at thrift stores and attending games at the Great American Ballpark. Before COVID, she also enjoyed volunteering at the annual special needs prom. 
Hygiene Team
Our hygiene team is dedicated to providing customized care for each and every patient. Each hygienist is up to date on the most modern dental techniques and standards of care. In addition to their hygiene license, all are certified in local anesthesia and soft-tissue laser therapy. Our team strives to help each patient achieve and maintain a state of health while meeting their personal dental health goals.
Courtney
Courtney attended the University of Southern Indiana and graduated in 2016 with her bachelor's degree in the science of dental hygiene. She's been with the practice for six years and during this time, has continued her education by attending the Academy of Orofacial Myofunctional Therapy and has taken multiple courses related to dental sleep medicine. She holds a license for local anesthesia, allowing her to provide patients with a comfortable dental experience.
Besides being responsible for patients' oral health, Courtney also assists Dr. Lee in running the dental sleep medicine program and seeing patients for myofunctional therapy. She enjoys working with patients in a collaborative effort to determine the root causes of issues and uncover solutions. What makes the practice unique, says Courtney, is the whole-body approach to the care they provide. She's inspired to create healthy smiles and healthy lives through comprehensive education and developing individualized care plans. 
When she's not at work, Courtney enjoys being outside, reading a good book, making jewelry, and spending time with her family. She's an active member of her church, where she also enjoys singing and playing music.
Renee
Renee was born and raised in the small town of Loogootee, Indiana. She received a bachelor's degree in dental hygiene from the University of Southern Indiana and has been practicing hygiene for nearly four years. Renee continued to expand her skill set by receiving training on how to use the dental laser. She was welcomed to the My Rivertown Dentist practice nearly a year ago and states that the office is unique in the services they provide, such as treatment for sleep disorders and TMJ issues. 
Ever since childhood, Renee has had the desire to work in healthcare. Her career in dentistry allows her to experience a healthy work-life balance and provides her with the opportunity to have a tangible impact on the health and well-being of patients. She's passionate about providing education to patients that empowers them with the tools they need to maintain optimal oral health. She enjoys watching her patients' habits evolve over the course of treatment and developing close relationships along the way. 
Renee married her high school sweetheart, Pat, and they moved to Madison in 2019. In February 2022, they welcomed their daughter, Peyton, who is their pride and joy.
Clinical Team Lead
Our Clinical Team Lead has been trained in the latest techniques to get every patient to their oral health goals.
Melissa
Melissa was born and raised in Jefferson County and has been working within the dental field since 2010 upon graduating from Plaza Dental Group in New Albany. She received her Expanded Duties Dental Assisting (EDDA) certificate from the University of Louisville in 2013 and she also holds an Indiana State Radiology License. 
Working in the dental field has allowed Melissa to build long-lasting relationships with patients and provide compassionate care to help people reach their happiest, healthiest smiles. Melissa's decade-plus of experience allows her to empower patients with the knowledge and tools they need to maintain their oral health between visits. She's an invaluable asset to the My Rivertown Dentist office and provides top-quality care to every patient that she works with.
Melissa is the proud mother of two daughters and two stepdaughters and a grandmother to two amazing grandsons. When she's not working, she spends her time with her family and enjoys participating in outdoor hobbies, such as camping and boating.
Dental Assistants
Our dental assistants have been trained in the latest techniques to get every patient to their oral health goals.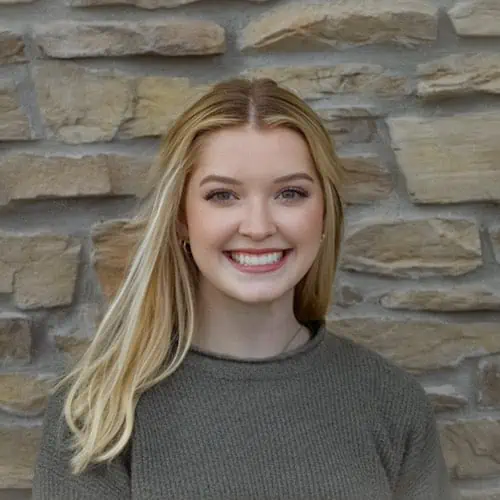 Natalie
Natalie graduated from Southwestern High School, achieving the distinction of being in the top 15 in her class. She received her training at the University of Louisville, via the Expanded Duty Dental Assistant (EDDA) Program. Post-grad, she continued her education and training at the Dental Assisting Academy and Radiology Program. She's been in dentistry for around two years and with the My Rivertown Dentist practice for a year. Her responsibilities range from different procedures, such as SDC and NPs.
The choice to pursue a career in dentistry was largely in part to being able to relate to the self-consciousness that many feel when they smile. Natalie is passionate about helping patients become confident and comfortable with their smiles. The "whole-istic" approach taken by the practice allows Natalie to provide empathy and professional care to patients while working as a team to tackle the root issue and provide a solution.
Outside of the office, Natalie enjoys hanging out at the tennis courts and playing with her bunny, Ash. She plans to go back to school and continue her degree as a dental hygiene major. 
Alisha
Alisha has been with the My Rivertown Dentist family for just about two years now. She received her training from the Institute of Dental Technology in Florence, Kentucky. Upon entering the field of dentistry, she's been passionate about helping patients achieve confidence through a beautiful smile. 
One of the things that makes the practice unique, Alisha says, is that everybody on the team genuinely cares about the well-being of the patient. Being seen and heard is integral to providing high-quality care, which is exactly what the practice provides. Working with a dedicated team of like-minded coworkers, Alisha's friendly and easygoing personality is able to shine. She loves the group that she works with and appreciates being able to have a good time at work while also providing oral health treatment to community members. 
Outside of the office, Alisha enjoys spending time with her husband and her daughter. She makes memories with her friends and family through Sunday dinners and RZR riding. 
Kristen
Kristen was born and raised in Madison, IN, where she attended Madison Consolidated High School before continuing her education at Indiana University Southeast. After working for three years in Madison schools, she decided to follow her passion for helping people and became a Certified Nursing Assistant at Norton's Kings Daughters during the COVID-19 pandemic. At My Rivertown Dentist, Kristen has found the perfect opportunity to combine her skills in communication, medical knowledge, and her love for serving others. In her free time, Kristen loves spending quality time with family and friends and enjoys the company of her much-loved mini Goldendoodle Kash. Besides being a voracious reader, she also loves shopping for bargains at thrift stores and enjoys rooting for her favorite team at the ballpark with her best friend and her family.